Hey Timberlake Church!
I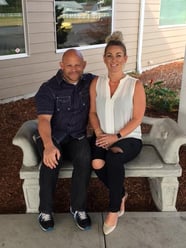 thought for my first blog post I would introduce myself and my family and share a little bit about us. If you don't already know, we are the pastors of the new Castle Rock campus!
My wife Angie and I have been a couple for 28 years this month! We will celebrate our 25thwedding anniversary, in January 2017. Hard to believe!
We have two sons. Our eldest, Anthony, is an account executive with a company in Portland and a graduate of Liberty University. He is married to our amazing daughter-in-law Jill, who is a pediatric emergency nurse, down in Portland. She also graduated from Liberty; guess you know where they met! They have one son named Calvin, who will be two years old in October, and a daughter on the way!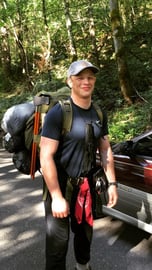 Our youngest son, Niko, is a Portland State graduate with degrees in Marketing and Advertising. Niko is currently pursuing a career in the United States Air Force as a Combat Controller. He has an amazing sweetheart name Alexandra.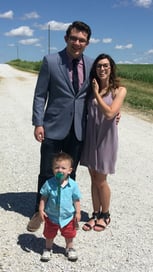 Anthony and Niko wrestled in both college and high school, where they achieved 5 state placings between them. They both got their start in wrestling at Inglewood Junior High and East Lake High School on the Plateau, before we moved to Kelso, Washington.
We have been in full-time ministry since 1997 and this journey has been amazing. We were youth pastors in Seattle 1997-1999 and then joined the support staff of The City Church in Kirkland in 2000. We were on staff at The City Church until 2007, when we were sent to Castle Rock, WA to be senior associate pastors. In May of 2010, we assumed the role of lead pastor.
In January 2016, we planted a new church location in Olympia, and as we all know… just recently joined both campuses with Timberlake Church.
We are so excited to be part of the Timberlake family! We absolutely believe we will be better together and that together, from Woodinville to Castle Rock, we will reach hundreds of more families for Jesus!
Hope to meet as many of you as we can over the months and years to come!
In Grace,
Pastor Jared