The new Bothell/Woodinville Campus has launched!
As of this writing we are nine weeks into the launch of our newest Timberlake Church campus in the Bothell/Woodinville area. It has been an exciting number of months leading to our first Sunday, which was January 31st 2016. If you were there you felt the energy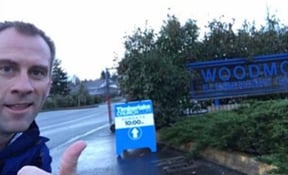 I am not sure about you but excitement is contagious. It has been very exciting to see people check out this new campus whether they have previously been to a different Timberlake campus or whether this is the first time to experience a Timberlake service. You see Timberlake Church is one church in multiple locations. A question that comes to mind for some is "why do multiple campuses?" That's a great question! Here are 5 reasons why…
1. Greater Mission outreach (more resources gathered for our mission partners)
2. Big Church quality in the neighborhood (live worship & central messaging)
3. Increased friendship evangelism (it's easy to invite friends who don't know Jesus)
4. Increased opportunity for ministry (maybe serving is your next right step?)
5. Good stewardship through economies of scale (no need to reinvent the wheel)
So whatever your reason is for coming to Timberlake Church at one of our four locations, we are glad you are here. We are a Christ-centered church committed to making more and better disciples of Jesus Christ. As the newest campus pastor I have been blessed to join a like-minded team of people dedicated to serious faith, casual atmosphere and no weird stuff.
Starting a new church campus is pretty exciting but nothing tops starting a new life with Jesus. No matter where you have come from, whatever your background is or how difficult life has been, there is new life available in Jesus. No special background is needed; no test of trivia, just an open heart to what Jesus has done for you. Hope to see you soon!