KINDERGARTEN - 2ND GRADE
ALL CAMPUSES - ALL SERVICES
Our early elementary programming is designed to help kids find and follow Jesus while having fun. Each week we'll learn an age-specific Bible lesson and paly games that reinforce Biblical truths. Kids will leave with a take-home sheet for families to review together, so parents are able to continue the conversation at home. Think the Nickelodeon channel meets church, and you'll be in the ballpark of what we do.
Come check us out! The only problem you'll have is getting your child to leave, or maybe wanting to stay yourself...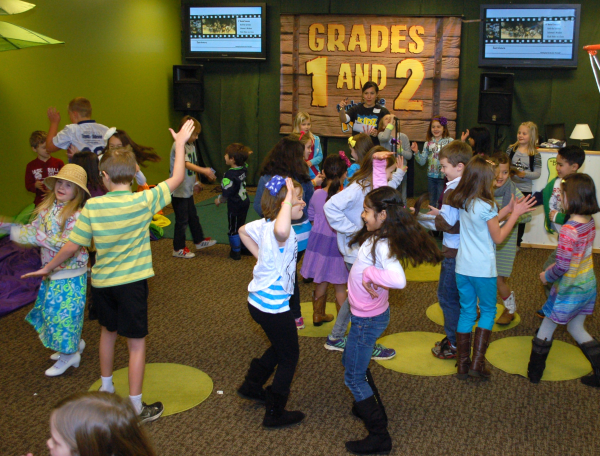 FIRST TIME TO TIMBERLAKE?
In order to make your first visit as stress free as possible, click here to check in your child prior to the service. When you arrive, head to the first time kids check-in desk located in our main lobby next to the Connect Center. Let our volunteers know you've completed the online form, and they'll have your child's name tag and security code ready for you.


WHAT KIDS CAN EXPECT
Safe, fun environment
Great games and crafts designed for kids
Cool, interactive worship
Age-appropriate Bible teaching & small groups
Supervised free time