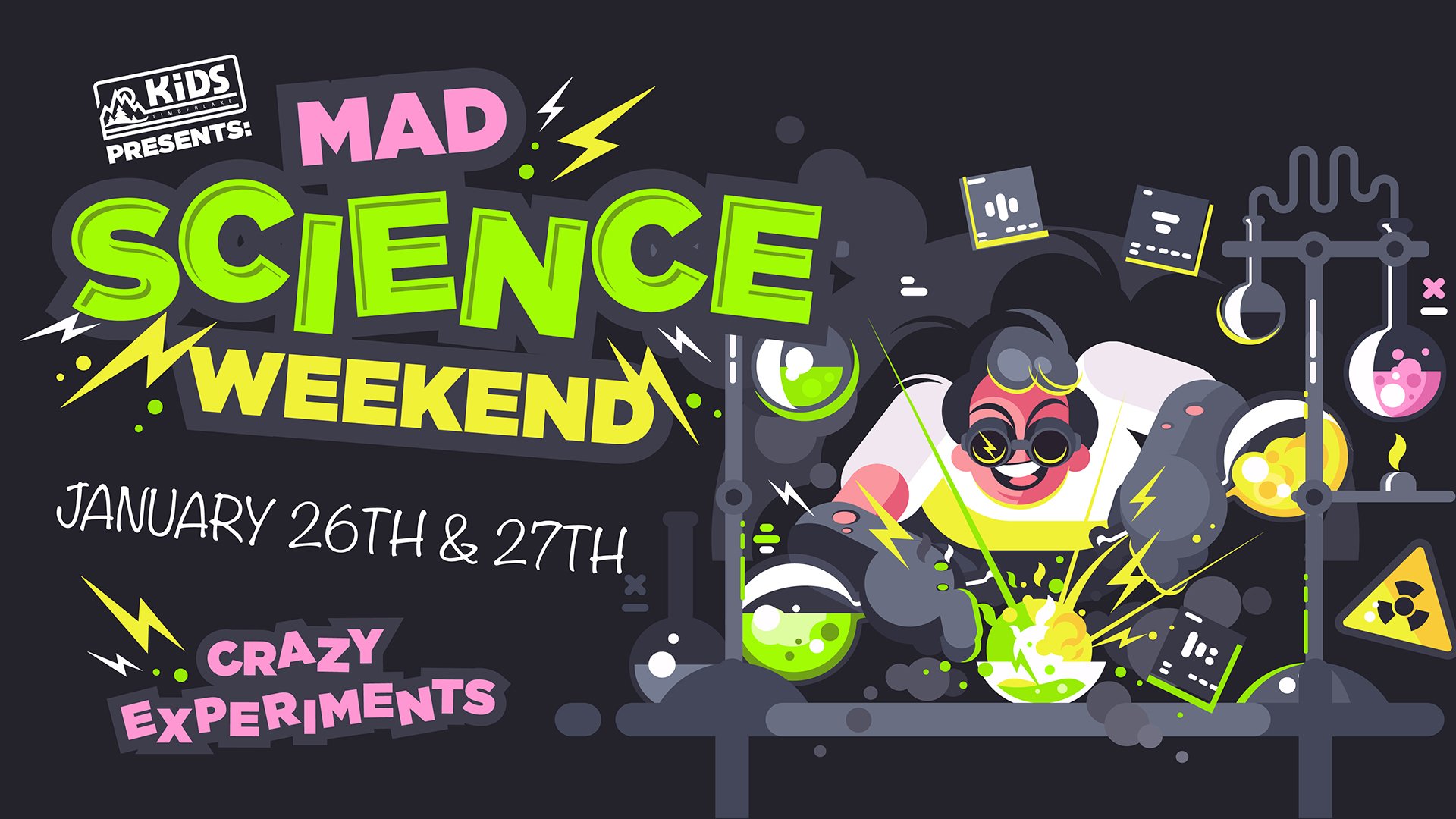 The weekend of January 26th & 27th is Mad Science Weekend!
Crazy Experiments

Great Bible Lesson
STAY INFORMED
If you want to know what's going on in your child's classroom from week to week, this is the place to be!
We post all major upcoming events for all campuses right here.
You can also follow us on Facebook for more details and other events!